Fabric Care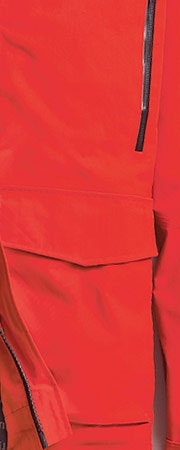 Invest In Quality Gear
Do you know that over 1.5 million tons of textiles in the U.S. alone are thrown away each year, representing 7.6% of all landfill waste? We encourage informed purchases of high-quality gear that, if cared for correctly, will serve you well for many years. We've done the legwork for you by providing a curated selection on this website of quality adventure gear that has been tested by our experts.
Washing Guidelines
Caring for your gear will extend its performance life. Always follow the garment washing instructions printed on a tag inside most garments.
Wash outershell in warm to cold water with like colors.
Faux fur around the hood is detachable. Remove before washing.
Use a mild detergent, never use liquid detergents. For the best performance we recommend washing your parka using Nikwax.
Tumble dry on a medium heat to help redistribute the polymers on the fabric surface.
Ship to Shore Traveler Adventure Gear Specialist Tips
For the best performance use Nikwax non-detergent Tech Wash and TX-Direct to restore water repellency
Using a filter bag, such as a GuppyFriend Wash Bag, can significantly reduce the flow of microfibers, thus reducing microfiber pollution
Remove grease before washing by dampening the stain and rub it with dishwashing detergent until the stain starts to lift
Understand garment washing symbols